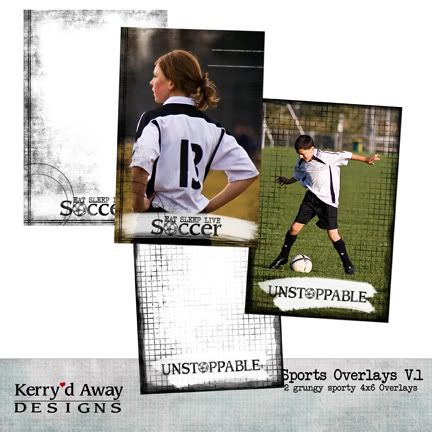 Wow the last few days have been a whirlwind for me. I have been overloaded with this crazy learning process. Html codes, interfaces, zipping, pdf's, and uploading are just to name a few of the things that I never really thought I'd need or even want to know.
It has been very exciting and at times frustrating. Should I even mention the fact that the one thing that I think will take me 5 minutes to finish has ended up taking the better part of my morning. Now I'm set, I know more today than I did yesterday.
As I've mentioned before I've been dabbling around with my own personal designs for digital scrapbooking. Last night after spending my evening watching my dd at soccer practise I felt inspired to create some sport overlays. Originally I had planned to include a digi scrapbook page with them but I was so excited about how they turned out I just want to share them right away. So in honour of my new journeys and projects I want to make them available to you. If you wish to download them for your own personal crafting/digi project just click the preview for the download. I hope you enjoy them and if you use them in a project let me know, I'd love to see it.